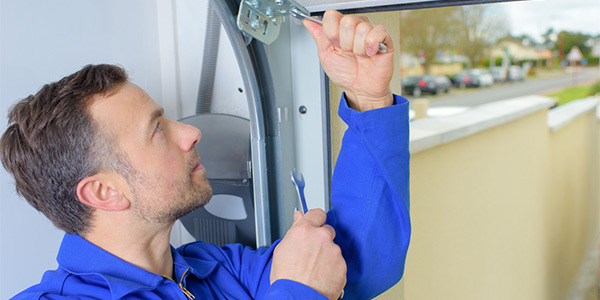 In addition to providing new garage door installation services, Pioneer Door Company, Inc is also happy to handle a number of different repair issues with your residential or commercial garage door in Lebanon, OR. With over 25 years of experience in the industry, our team of professionals is capable of just about any repair job you send our way, and we love tackling new challenges. As with all of our jobs, repairs are handled with urgency, precision and care to ensure that you get the best possible results. In addition, as a family owned and operated business, we will always treat you like a member of our family. Here is a look at what you can expect when you hire us for residential or commercial garage door repair in Lebanon, OR:
Common repairs: Pioneer Door Company, Inc's most common repairs include replacing garage door springs and fixing broken cables and hinges. Even if you are not sure what the problem is with your garage door, our team of experts will be able to quickly locate and fix it for you.
Replace sections: If one section of your garage door is damaged, there is not necessarily any reason to replace the entire thing. Pioneer Door Company, Inc is proud to offer section replacement, so that you only spend what you need to in order to once again have a fully functional and attractive garage door.
Garage door openers: Sometimes, the problem is not with your garage door at all, but actually with your garage door opener. Pioneer Door Company, Inc can provide quick, accurate and affordable repair and installation of garage door openers and opener controls.
Pioneer Door Company, Inc is proud to stand behind the quality of our work, and to offer a one-year warranty on all repair jobs. For more information, give us a call at 541-758-2400.